January 15, 2010
Let's play a game.  Totally fictitious situation.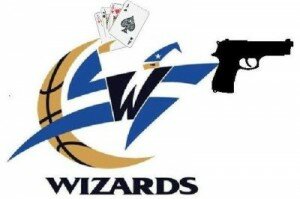 You're a publicist and you represent a second-tier NBA superstar.  Not a LeBron or Kobe, but one notch below.  Still a major player in the game.  Let's call him, just for fun, "Gilbert Arenas."
And let's say that "Gilbert Arenas" just plead guilty to felonious gun possession in Washington, DC, Superior Court.
And let's just say that the judge would not sentance "Gilbert Arenas" for 2 1/2 months.
What would you do?
Photo via: http://www.flickr.com/photos/notionscapital/4236483787/
Popularity: unranked [?]