Getting on stage and presenting to an audience is not easy.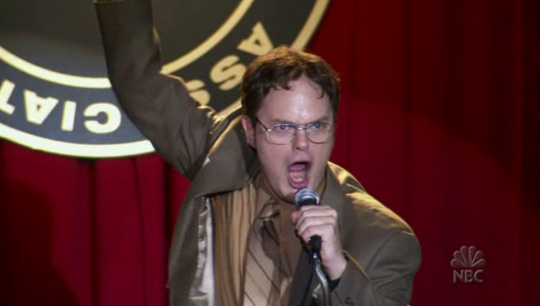 I do it often and it is always a little nerve-wracking.
But a great presentation can leave a lasting impact on the crowd – changing the way they think, impacting the choices they make.
There are critical things you can do, then, to help you rock your presentation to any audience of any size.
1) Anchors, Away! As much as you can, don't anchor yourself behind a podium. People love to see movement and action.
Quick Tip: Even adding some gesticulation (hand motions) helps add a sense of flow to the speech.
2) Show Me Passion. Truth: Nobody in the room cares as much about your topic as you do. If you have no charisma, expect everyone to fall asleep.
Quick Tip: Smile when you talk. The social cue actually works in engaging an audience.
3) Never Learn To Read. Well, that's not entirely true. But never, ever, ever just read your slides (or Prezi frames). Putting 30 minutes worth of text on the screen and reading it is soul-crushing to just about everyone.
Quick Tip: Break your presentation into sections. Work on telling the story of each section to your friends, coworkers, cat, etc., until you only need the headlines on the big screen.
4) Be Relatable. You are smart, which is why you are on stage. However, you are smarter about your topic than everyone else. Sometimes, shockingly, you may go over the heads of the people in the crowd with your awesome smartness.
Quick Tip: This is a tough one to figure out and it centers around your personality. I often use pop culture themes to help normalize sometimes complex theories. (Integrated Marketing? Voltron! Network Selection? The Little Mermaid! Crisis Communications? Ice, Ice, Baby!)
What other tips do you have for budding speakers?