Everyone thinks the ban on electronics during flight takeoff and landing is silly. Even the people in charge of cellular electronics in the USA. Confession: I routinely forget to turn off my full assortment of laptops, iPads, iPods, iPhones, Kindles and the like. So far, so good.
Key takeaways: Google+ is the least-respected 400 million-person network ever. Pinterest's network is paltry in comparison to many others. But – much like buying advertising – you choose your platforms based on reaching your target audience, wherever they may be.
Ecard of the Day: This is a special one, since my house will reek of latkes, probably until next Chanukah. Hanukah. Hanukkah. Festivus.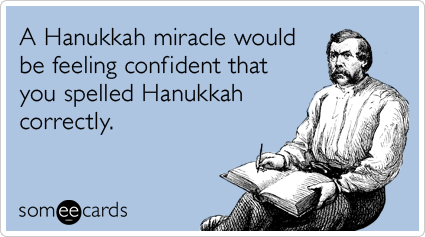 Song of the Day: "Mahna Mahna" by The Muppets [Last week, this space contained an updated version done by Cee-Lo Green. So now let's go back to the start and enjoy the first-ever performance of Mahna Mahna on The Muppet Show! YAAAAAYYYYYYY!]