It's Monday, October 8, 2012 (my wife's birthday!) — Welcome to The Feed!
Watch of the Day: On Saturday night, it was right vs. left, cable host vs. cable host, Comedy Central vs. Fox News: left-leaning comedian Jon Stewart vs. right-leaning analyst Bill O'Reilly. The Rumble was exclusively distributed online, one of the biggest programs ever shown "just" online. The traffic was so immense that it crashed the servers, signaling that there is a strong audience for Internet-distributed content. ABCNews recapped the entire event:
Read of the Day #1: "Noppl:" Perhaps the best Chrome extension ever? There is nothing worse than seeing politics get in the way of Facebook friendships, no? I've heard stories of people unfriending folks just for wanting the other guy to win in November. This extension allows you to block certain keywords from your feed, so you can be blissfully unaware of who's red, who's blue and whoever's whatever color we're using for independents these days.
Read of the Day #2: Can a TV show successfully change the main character? "Arrow," debuting this week on the CW network, will star Stephen Amell as Green Arrow…despite the fact that Justin Hartley successfully portrayed the hero on "Smallville" not too long ago. The marketing tie-in? In order to change the direction of the content, you may need to make significant changes that may anger a portion of your audience. In order for brands to evolve, they must change.
Read of the Day #3: Twitter co-founder Jack Dorsey's role "reduced."  According to an interview that ran this weekend in the New York Times, Twitter's CEO Dick Costolo revealed Dorsey's day-to-day influence has waned as coworkers and employees claimed he was hard to work with. The article also claimed plans are in motion for the social network to go public in 2014.
e-Card of the Day: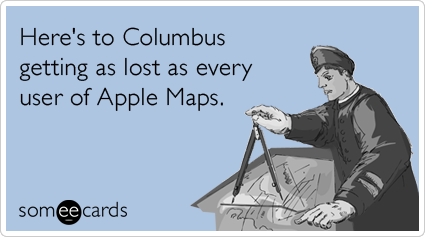 Song of the Day: "Life is Wonderful" by Jason Mraz